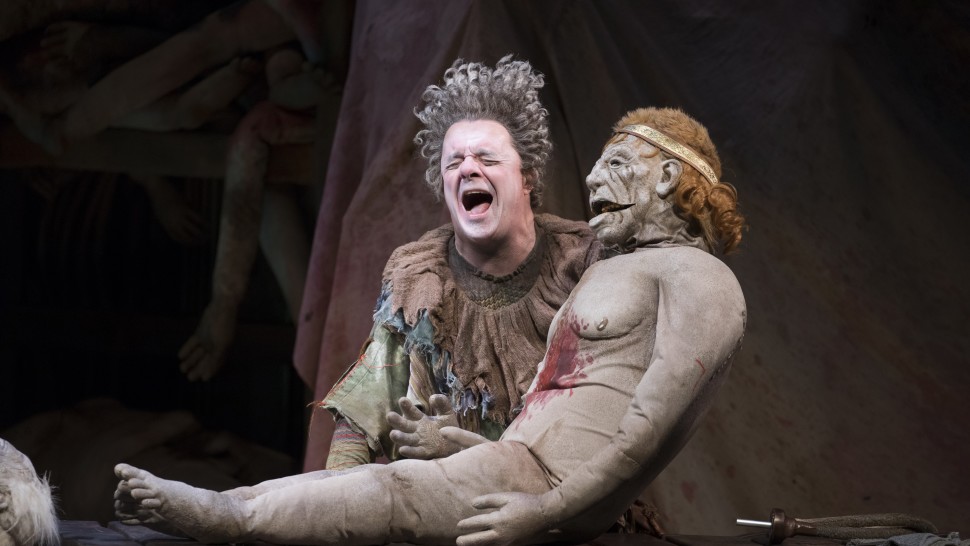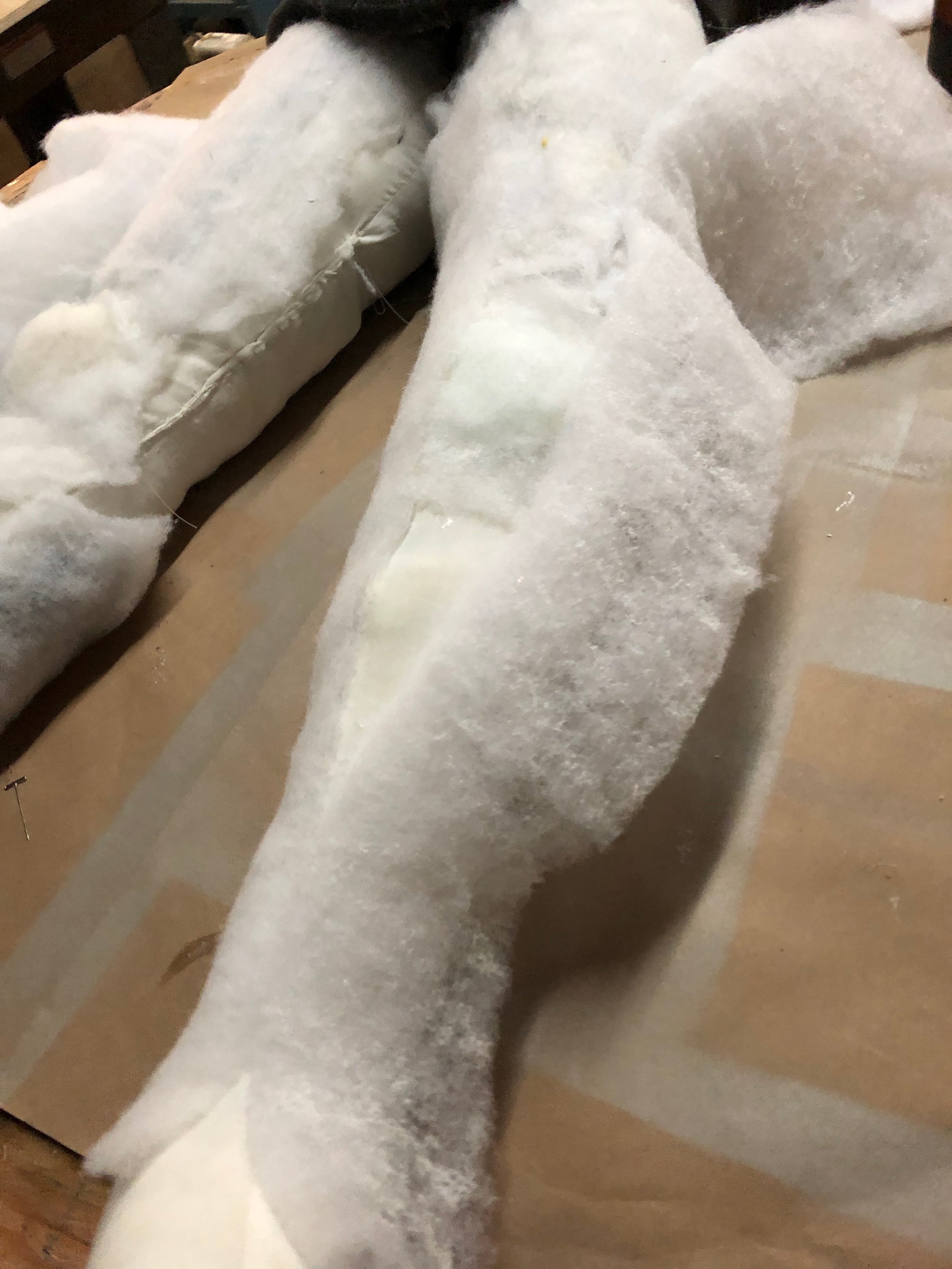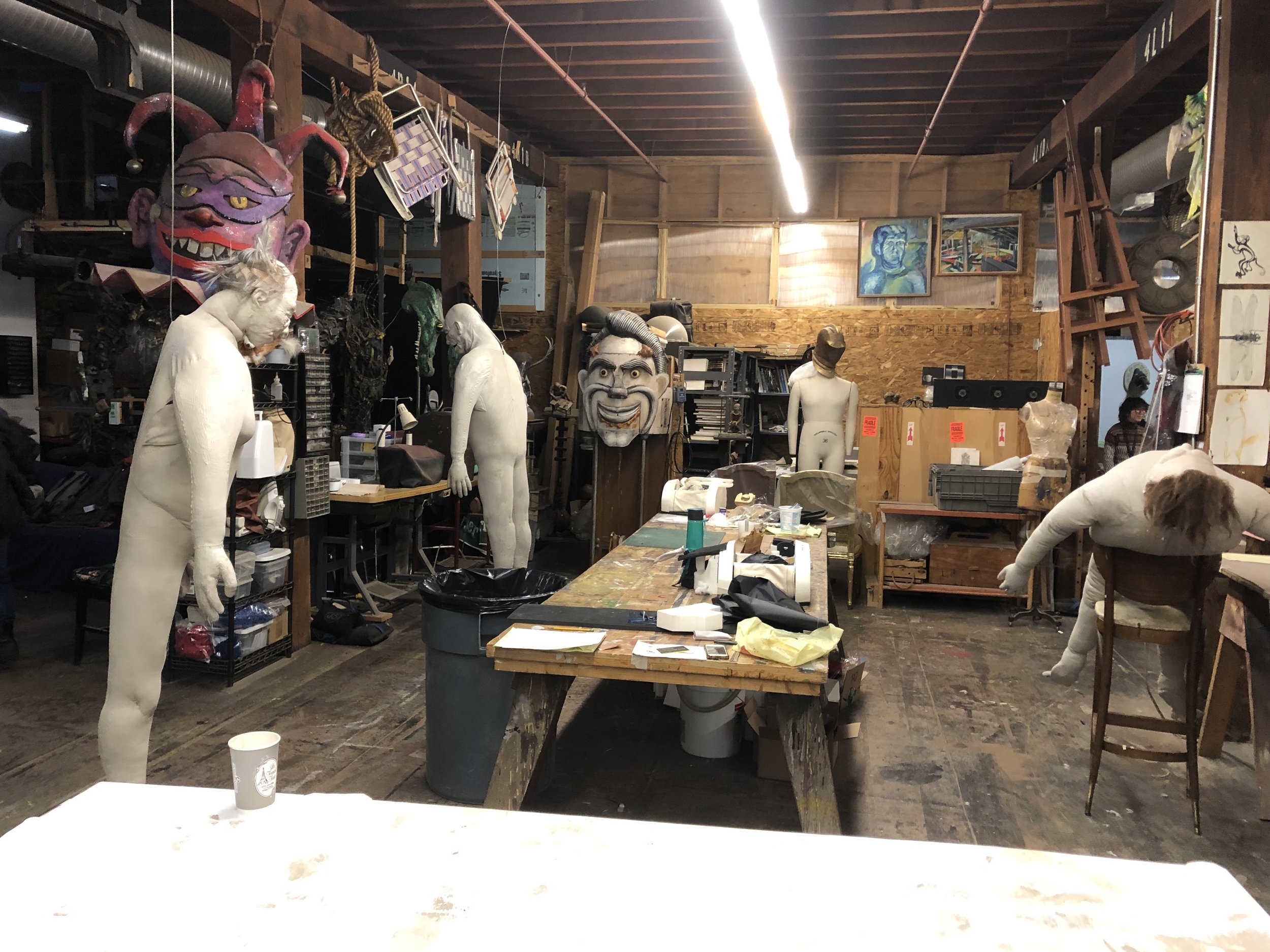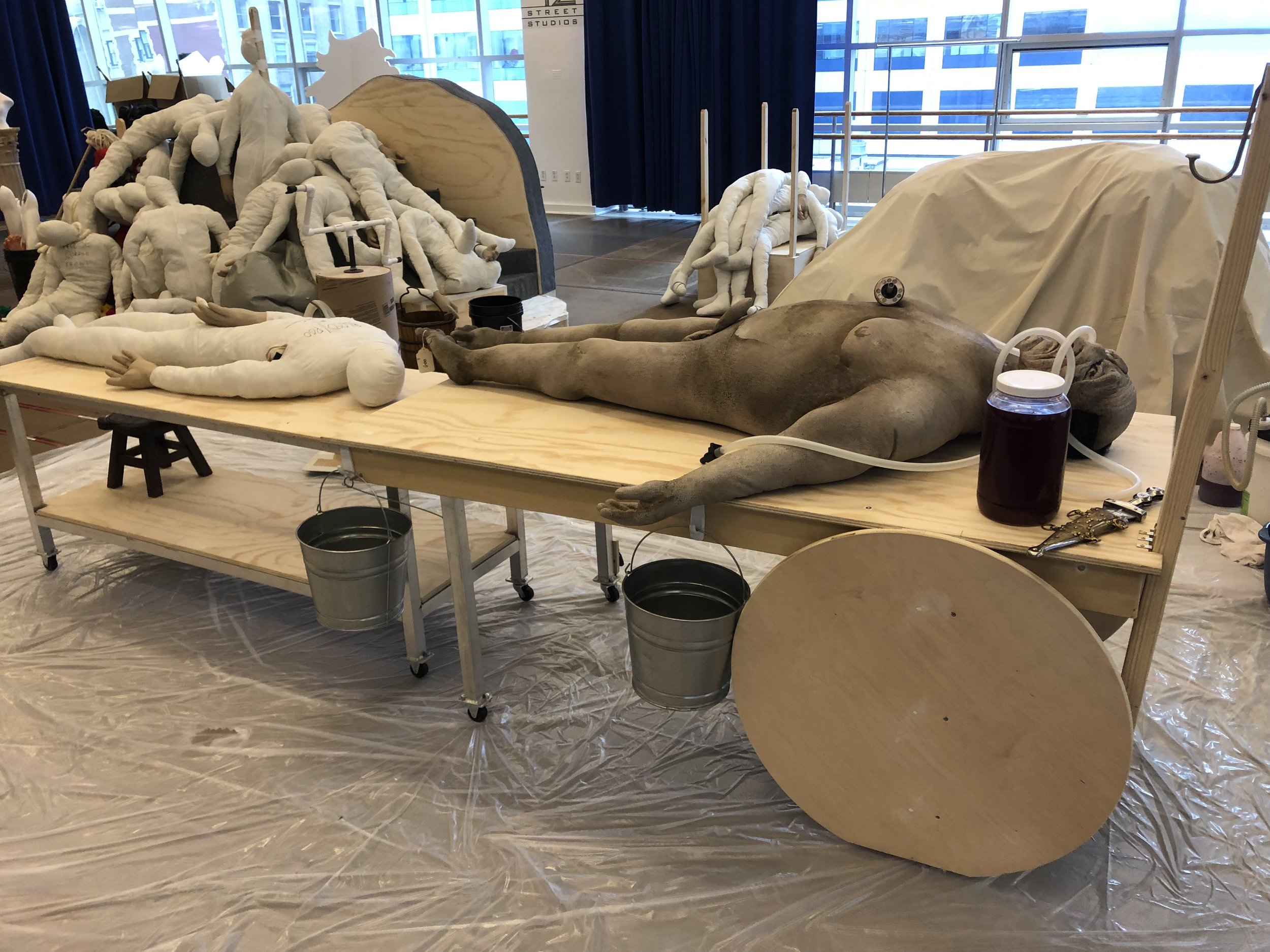 Worked with together with the team at Jerard Studio to fabricate rag-doll-like dead bodies.
Sculpted and applied foam muscles to build a lifelike figure. Hand stitched spandex suit to foam to hug foam muscles. Fabricated flaps to access internal effects. Attached latex heads, hands and feet.
Fabricated fake "entrails" and developed a bath bomb blood mixture.
All work completed at Jerard Studio.
Set Designer: Santo Loquasto, Lighting Designer: Peggy Eisenhauer, Costume Designer: Ann Roth.